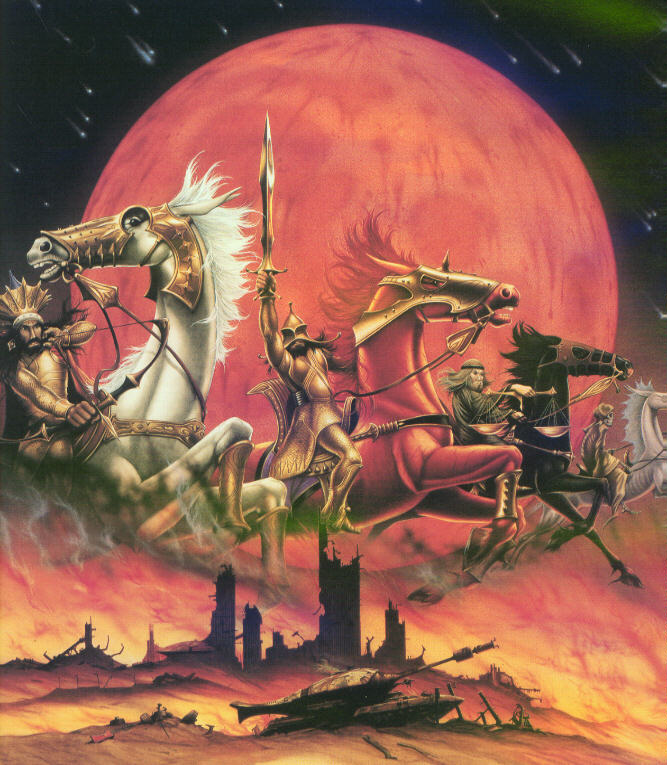 One Day in Australia, Four Signs of the Apocalypse
After two years of drought, parts of Western Australia received heavy rains Sunday that did more to wash away topsoil than to replenish water supplies. But more strange, the rains prompted a strange and reclusive frog to emerge from months or years of hibernation. The giant water holding frog can spend years underground, where its skin forms a protective water barrier, and it lives off reserves. After so destructive a drought – the country's wheat crop has been dismal, affecting food prices worldwide – one might take comfort that the frogs weren't falling from the sky. However, the sudden onset of rain could encourage another apocalyptic scene: Locusts. The rain has created the perfect breeding conditions, apparently.

RELATED NEWS

AUSTRALIA - The drought and a honey shortage is forcing apiarists to move their bee hives from central Victoria to Gippsland, in the state's east. Yellow stringybark trees have failed to flower in this region this season. Without Gippsland's gum trees, they would not be able to harvest a summer crop of honey. "As far as the honey packers are concerned there's an extreme shortage of honey because of the drought right throughout the four eastern states."