Earth News
Week of February 9, 2007

Whooping Crane Disaster
A tornado outbreak in
central Florida that killed
14 people and wrecked
hundreds of homes also
nearly wiped out a new colony of
endangered whooping cranes. Only
one of the 18 young birds survived
after a twister destroyed an enclosure
in which they were being kept at the
Chassahowitzka National Wildlife
Refuge. The birds had been guided
there by an ultralight airplane in an
effort to create a non-migratory
group. The whooping crane is on the
U.S. Endangered Species list due to
the destruction of its natural habitat
and over-hunting prior to World War
II. Before the storm, the cranes' population
had grown from only 20 birds
in the early 1940s to 250 living in the
wild and 145 in captivity.


Asian Chill
Record low temperatures
spread across many parts
of Southeast Asia, causing
crop damage as far
south as the mountainous interior of
the Philippines. Cambodia, Laos,
Vietnam and northern Thailand experienced
some of the coldest early
February weather on record. The chill
was caused by a Siberian high pressure
area that sent the winter chill
much farther south than normal. Vegetable
crops in the Philippines'
Benguet province were damaged
when temperatures fell to 40 to 45
degrees Fahrenheit from the normal
seasonal lows of 64 to 73 degrees.


Tropical Cyclones
Communities along Australia's
Gulf of Carpentaria
coast were battered
by potentially damaging
winds and flash flooding as Cyclone
Nelson passed over the region.
• Minimal Tropical Storm 11P
formed briefly near Fiji and Tonga.


Vulture Recovery
Wildlife officials in
India's northern Punjab
state report that hundreds
of endangered vultures
have returned after the species
nearly died out due to drug poisoning.
A wildlife warden said the number
of the scavengers has grown from
only 40 two years ago to more than
500. The vulture population had
plummeted by more than 95 percent
during the past decade because of the
use of a cheap drug widely administered
by farmers and vets. The birds
died en masse after feeding on dead
livestock treated with diclofenac, a
non-steroid painkiller. India has now
banned the use of that drug.


Earthquakes
A strong temblor rocked
several islands of the
northern Caribbean, but
there were no reports of
significant damage or any injuries.
Shaking from the 6.1 magnitude
quake was felt in the Cayman Islands,
nearly all of Jamaica and several
Cuban provinces.
• A 5.2 magnitude quake just
northeast of Guam cracked water
mains on the island.
• Earth movements were also felt
in Croatia, southern Greece, central
Japan and around Anchorage,
Alaska.


Indonesian Inundation
Indonesia's capital of
Jakarta was deluged by
floods that killed more
than 50 people and sent
nearly a half a million others fleeing
their homes. Authorities estimated
that 60 percent of the city was submerged
by water up to 13 feet in
depth. Thousands of people arrived in
emergency clinics with flood-related
ailments, including skin irritation,
respiratory problems and diarrhea.


Antarctic Spill
Fuel from a Norwegian
cruise ship spilled onto
the pristine coastline of
an Antarctic island after
the vessel ran aground during a tourist
expedition, according to a scientist at
a nearby Spanish research station.
The owners of the MS Nordkapp, the
Hurtigruten Group, denied the spill,
saying their crew had laid out spill
protection equipment around the ship
and had not observed any spillage.
But Raul Perez, a scientist at the
Gabriel de Castilla base, said that
researchers had discovered a fuel
spill covering more than 3 miles of
the shoreline of Deception Island,
where the ship ran aground. Antarctica
is designated a world nature
reserve by international treaty. Member
countries are called on to respond
quickly to environmental disasters
and to establish liability for any damage
caused there.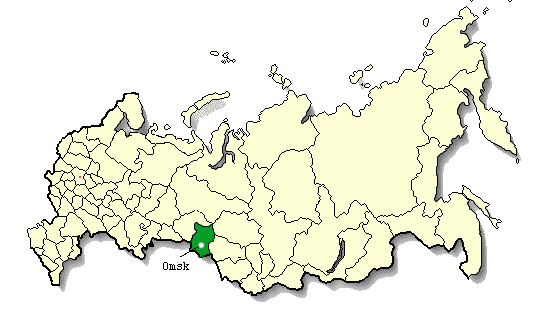 Yellow Snow Alert
Scientists in Russia's
Omsk region rushed to discover
what had caused a
foul-smelling yellow
snow to blanket 580 square miles near
the Siberian border with Kazakhstan.
Residents were initially warned not
to come in contact with the colorful
frozen precipitation. But officials
later said a chemical analysis showed
the snow contained only yellow and
orange dust, which was whipped up
by a massive windstorm that moved
from the Black Sea into Kazakhstan
just before the smelly snow arrived.
Lyudmila Vorodina, director of the
West Siberian Meteorology Center,
speculated the snow could have
acquired its color from mud around
the depleted Aral Sea.



Earth News: A Journal of the Planet
Week Ending February 9, 2007
Distributed by: UPS
© 2007-Earth Frenzy Radio